Why managing payroll is more complicated – and important – than ever
DECEMBER 2020
Our payroll manager, Sarah Gosney, recently wrote down her thoughts on the payroll sector and its integral role during 2020, which were included in the Tees Business Magazine, winter 2020 issue.
Click here to read the article (on page 88), and magazine in full.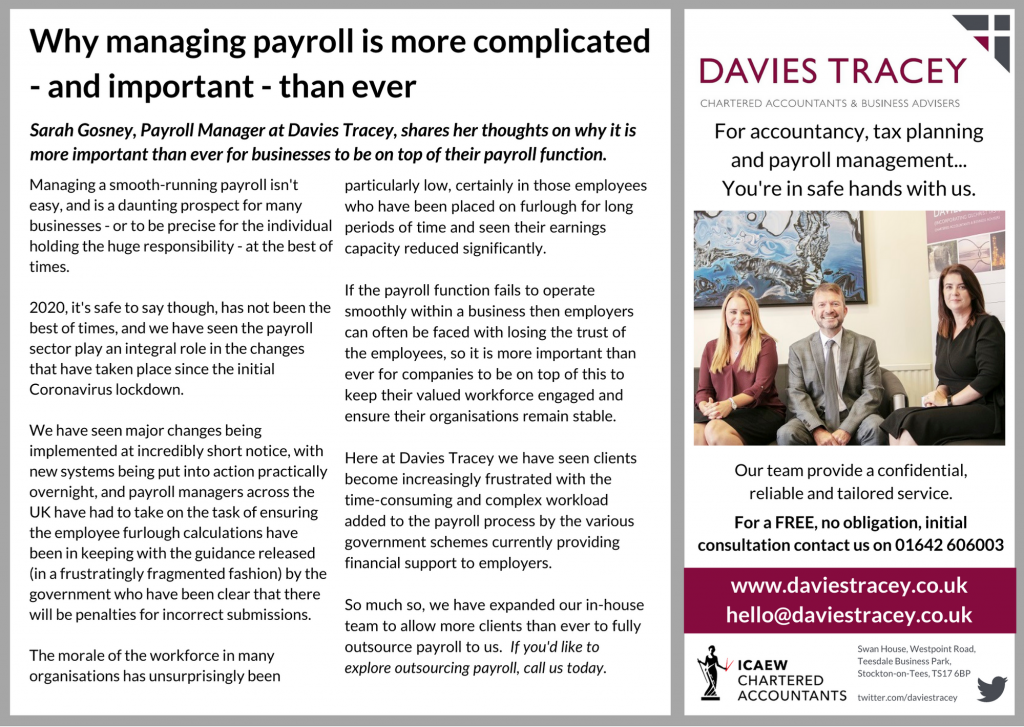 Call Sarah on 01642 606003 with any payroll queries.